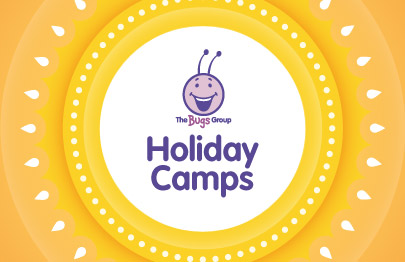 With the summer holidays fast approaching, parents across the country are starting to panic about how to keep their kids entertained and more importantly, active during the long break. The six weeks away from school can mean that children will fall back into a trend of not exercising in the same way in which they should at school, which is a curriculum minimum two hours a week. It can also make it harder for children to receive the 60 minutes a day of physical activity they should be getting.
Six weeks of children not receiving the correct amount of physical activity can be extremely damaging, hindering their physical progression and possibly reversing any benefits that have been developed during the year. A long period of inactivity such as this can also increase the risk of children becoming overweight or even obese, as more and more children opt to sit in front of screens all day rather than get outside and be active.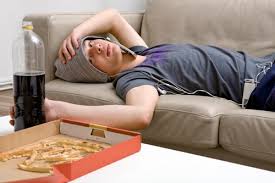 UK Active (as reported by PRWEB UK) research found that children in Britain were losing up to 80% of the fitness levels that they had gained during the academic year due to being inactive or 'lazy' during the holidays. When children faced shuttle run fitness tests in September, their distance was worse than that recorded by them in July, with BMI's also increasing on average during these months.
The Bugs Group are on a mission to stop children becoming lazy during the school holidays and make sure to keep them active by offering a number of holiday camps across the Solihull and South Birmingham area. We run FootieBugs, DanceBugs and MultiBugs holiday camps that provide kids with fun and engaging sporting activities to make sure they remain active and have the chance to meet lots of new friends!
The FootieBugs football camp runs in Solihull and is open to boys and girls from ages 4-12. The camp offers excellent football coaching and children will play a range of different football based games including the crossbar challenge, whilst also working on improving their technical skills. Throughout the camp, there will be lots of fun themed days and also some fun activities such as water fights on hot days! The camp will also have competition days, where kids compete in teams for amazing prizes and trophies and all children receive a special certificate.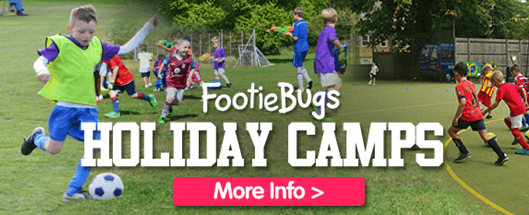 The DanceBugs dance camp also runs in Solihull at the same venue and is open to boys and girls the same age as the FootieBugs camp. The camp gives children the freedom to become creative with their movements and perfect their own routine which will be performed to their parents at the end of the camp! There are a whole host of different dance styles that will be learnt; including street, ballet and many more. This means children on the camp can experience new types of dance that they may not have performed before!
Finally, our MultiBugs multi-sports camp runs in Quinton, Harborne and runs over 30 different sports and activities each week, meaning there is always a new fun activity for kids to try! Some of the sports on offer at the camp include; tennis, cricket, hockey, football and many more! Similarly to the FootieBugs camp, there will be other fun games such as water fights on offer as well as Olympic themed competition days, where more great prizes and trophies are up for grabs!
To find out more information about any of The Bugs Group's Holiday Camps or to make an enquiry; please either visit our website here, email info@thebugsgroup.com or call 0121 777 7792.