Impact & Change Programme
Impact and Change is a bespoke child development programme that is integrated into the curriculum, running over a school year and works as a whole school approach. The Impact & Change Programme is a results driven programme that has been created by top educational practitioners to improve five key areas of pupil's development. Children are assessed at the start and end of the programme in 10 aspects across the five areas (which are detailed below). Improvements are then detailed in a unique report on each child's progression which can be used for Ofsted reporting and curriculum targets.
Running through the curriculum, the Impact & Change Programme provides a number of YogaBugs, FootieBugs or DanceBugs sessions over the course of 30 weeks during the school year. These sessions combine sporting activities with stories through the use of imagination and themes, as well as incorporating mindfulness practices, such as breathing, visualisation and relaxation techniques.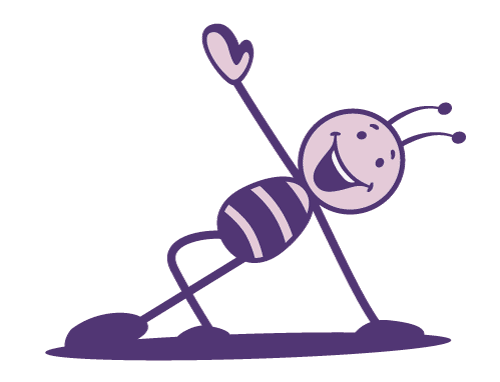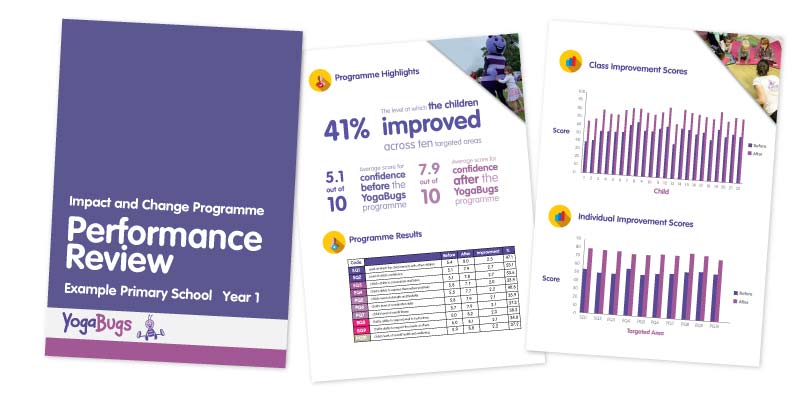 The Impact & Change Programme also includes:
Staff Training for the whole school
Certificates for children and staff
Staff Training for the whole school
Impact and Change Award for the school
Detailed report on every child's progression
In schools across the UK, we are seeing results of up to a 40% improvements in social, emotional, physical and behavioural criteria. Schools have reported a positive impact in children's :-
We've had the YogaBugs programme in our school for the past 3 years now. The results for the children speak for themselves when you see the great improvements made with their physical literacy, hand writing skills and concentration. They love it!
Alvaston Infants School, Derby
The Impact & Change programme has enriched the children's week with improvements made in the development of children's handwriting and behaviour amongst other positive outcomes
Herbert Strutt Primary School, Belper
We had the YogaBugs programme in our Nurture group which was a great success. The programme helped improve the children's social and emotional needs
T.A. / Inclusion / Nurture Group
Rosehill Infants School. Derby
Average results achieved over a year long Impact & Change Programme
Improvement
in child's
confidence
Improvement
in concentration
& listening
Improvement
in overall
fitness
Improvement
in ability to respond
to instructions
Improvement
in overall health
& wellbeing