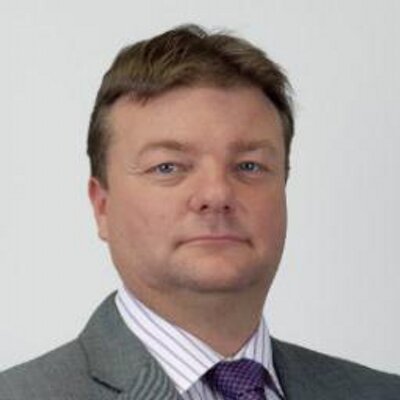 Mark Goode
C.E.O.
Mark was originally a YogaBugs franchisee, after buying a franchise in Birmingham during 2008. After an extremely successful two years of operating, the Birmingham area for YogaBugs grew at an astounding rate, and Mark bought the YogaBugs company and moved it's base from London to Birmingham. Mark is extremely committed to making a positive impact on children's lives and wants as many children as possible in the UK to be given the opportunity to participate in sport and physical activities as part of a healthy lifestyle, while also having fun and meeting new friends!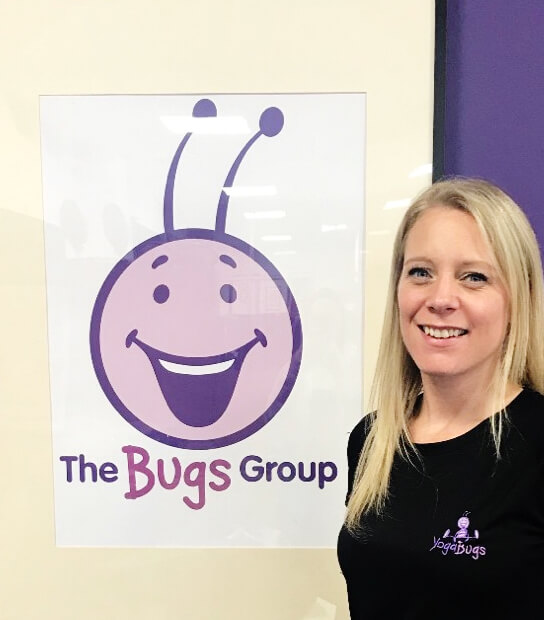 Lisa Applebee
General Manager & YogaBugs Manager
Lisa joined YogaBugs in January 2009, starting at the company with a young daughter and was beginning to practice yoga herself. She could see the huge benefits of yoga and mindfulness for children and that early intervention was very important. When YogaBugs moved from London to Birmingham in 2010, Lisa also moved to help grow YogaBugs in the area and expanded the number of schools and nurseries YogaBugs were working with in the area.
Lisa helped the company expand into FootieBugs, DanceBugs and MultiBugs and as The Bugs Group grew, Lisa was appointed Managing Director in 2019.
"I feel so lucky to run a company that I am passionate about and that genuinely helps the next generation through sports, yoga and mindfulness. Through our Head Office team, coaches and franchisees, it's our mission to help children stay active through the body and the mind!"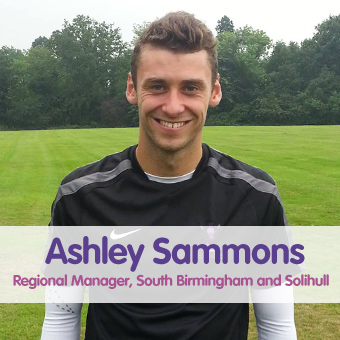 Ashley Sammons
FootieBugs & MultiBugs Manager
Ashley joined FootieBugs in 2012. Ashley's passion has always been football and was signed by his boyhood club Birmingham City as a child and worked his way through their academy and played professionally for the club, whilst also representing England at international level before his career was cut short by injury. He has always been passionate about providing as many opportunities as possible for children to play football, encouraging them to participate and build their confidence and self-esteem levels. Ashley was promoted to Operations Director in January 2020 after Regional Managing multiple area for FootieBugs over the past 7 Years.
"I am hugely proud to be apart of a company that is so forward thinking, whilst having a true purpose and passion for helping children and adults improve their overall physical and mental wellbeing"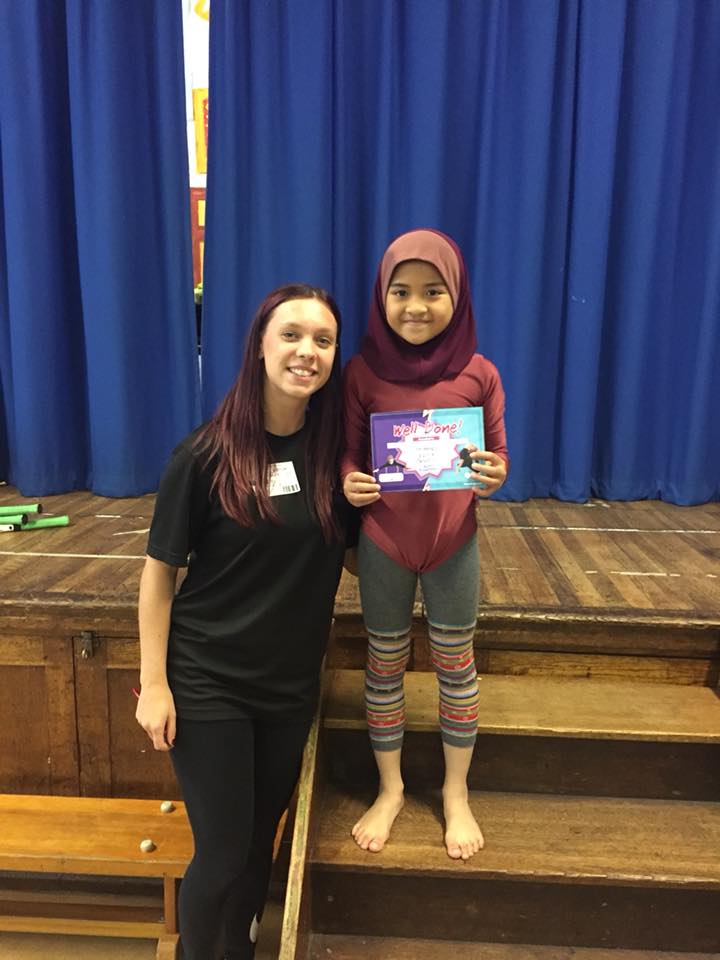 Charlotte Weatherstone
DanceBugs Manager
Charlotte joined DanceBugs in 2017 and became the manager of the company. Charlotte's background of Dance is extensive, having started dancing at the age of 3 in a number of different styles. Her dancing has led her to performances at Disneyland Paris, the Royal Albert Hall and the 2012 London Olympics! After attending stage school in London and completing her masters in performing arts, she has been teaching dance classes for 8 years for ages varying from 18 months to adults!