 We believe that Holiday Camps should be safe, friendly and full of fun activities.
At The Bugs Group Camp we do just that. Come along, stay active and join the fun.
The Bugs Group are pleased to announce we have secured funding for the Solihull camp to allow us to offer free places to children who are entitled to funded Free School Meals. Call 0121 777 7792 for the code to book online
Our Dates:
Mon Oct 25th – Fri Oct 29th
Booking opens: Week commencing 13th September
All of our camps are COVID-19 Secure and are strictly operating under government guidelines to keep children, parents and our staff safe at all times.

The Bugs Group Holiday Camps are packed with activities ranging from Football, Dance, Acro, Fun Games & Multi-Sports like hockey, dodgeball, rounders, basketball and much more!
With single days and full week bookings available our footie, multi and dance camps are the perfect way to provide affordable, secure childcare during school holidays.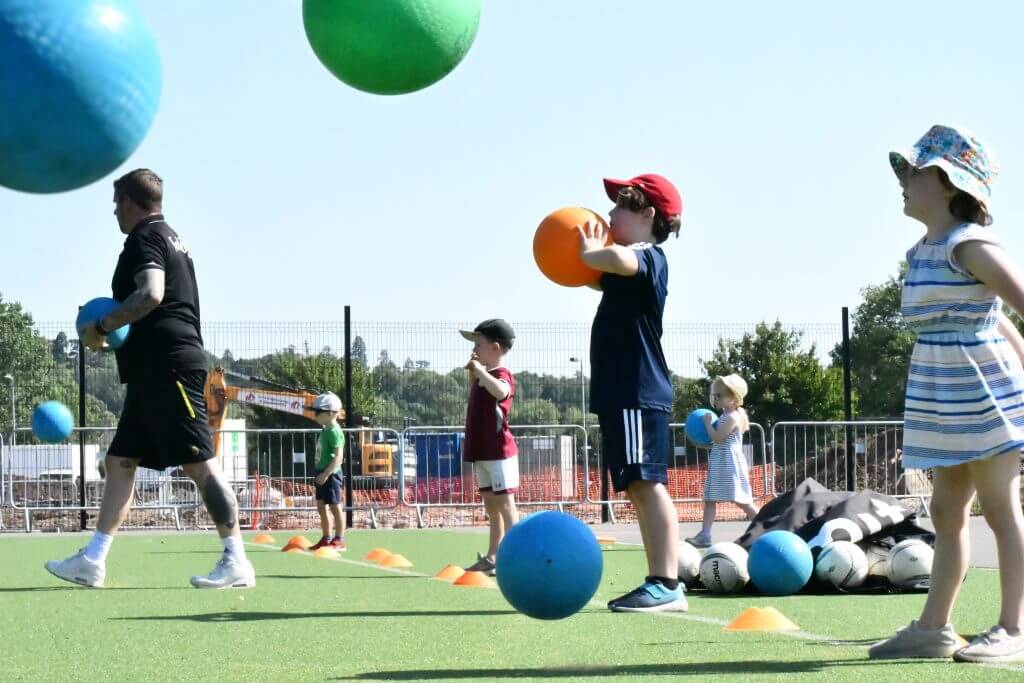 OUR CAMPS ARE OPEN TO CHILDREN OF ALL ABILITIES, BOYS AND GIRLS AGED 4-12 YEARS!
ANY QUESTIONS? CALL 0121 777 7792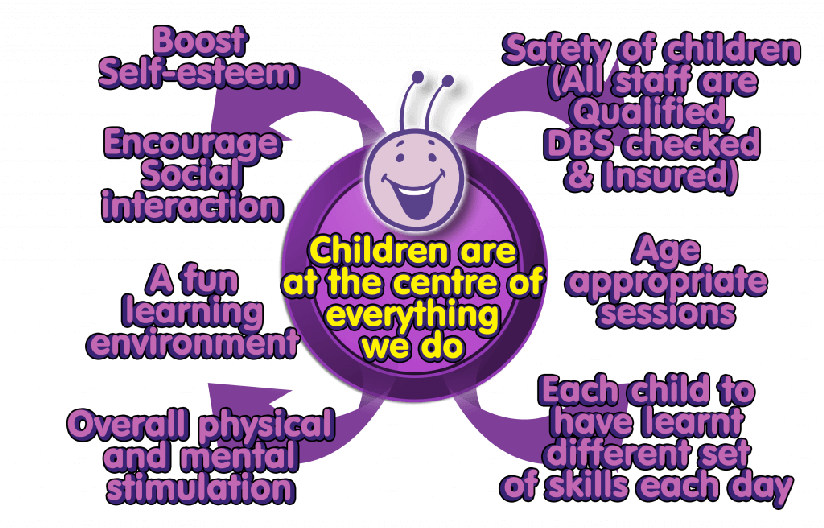 FootieBugs Active Camps help children develop their core football skills and take on new challenges, whilst having loads of fun and meeting new friends

 

At the end of each week we host a special tournament where children are put into teams to showcase the skills that they have learnt and work together as a team

 

All children go home with a medal & certificate, with the chance to win prizes and trophies!
Get involved in arts & crafts & design their own football boots and football kits.

 

Children will have the chance to learn different dance styles including Freestyle, Street, Jazz Musical Theatre & Acro!

 

Each week we use themes or artists such as Disney Songs, Girl Bands or Musicals to create our performances and learn our dances.
DanceBugs allows children to use their imaginations creating their own dances that they will showcase to their parents at the end of the week in spectacular performance

MultiBugs is open to children of all ages and abilities. Children will participate in a variety of different sports throughout the week, including badminton, ultimate frisbee, dodgeball, basketball, cricket and much more. All of our coaches are here to keep your children safe, engaged, having fun and learning loads of skills.
At the end of each week all MultiBugs children will participate in a round robin Olympic style tournament, where they will receive certificates, prizes, football tickets and much more.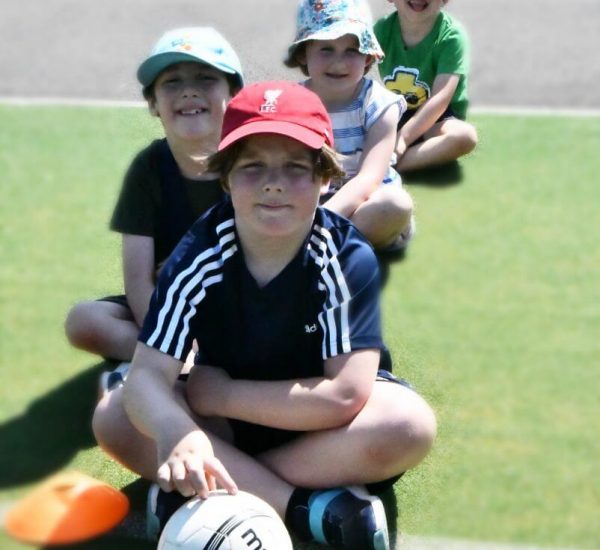 Parents: see what children and other parents say about our camps...