Our DanceBugs Summer Holiday Camp for kids is returning to Solihull! The dance holiday camp is the perfect activity for children during the school summer holidays, as kids will remain active and have loads of fun!

Our dance camp gives children the chance to experience a range of different dance styles that range from ballet to street and many more! This allows kids to have the opportunity to learn and perform new dance moves and styles they may not have seen or tried before!
Throughout the summer holiday camp in Solihull, children will be able to get creative with their movements and use their imagination to develop their own special routine, which will then be performed to all parents at the end of the week in a fantastic show!
After the dance performance, there is a special ceremony where all the children are given certificates and rosettes for their excellent routine and for all their hard work at the DanceBugs Dance Holiday Camp.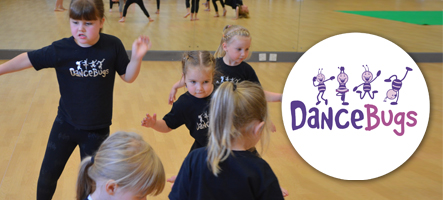 The DanceBugs kids summer holiday camp is open to girls and boys from ages 4-12 and is returning to it's previous venue of the Solihull Sixth Form. The Bugs Group is also holding our FootieBugs Football Holiday Camp at the same venue and this is open to the same age groups.
To book your place on the DanceBugs Summer Holiday Camp in Solihull, either click the button below or call 0121 777 7792 today!