YogaBugs are pleased to yoga sessions for nurseries up and down the country and we absolutely love to hear great feedback from our classes, especially for Ofsted!
During a recent Ofsted review of Castle Willow Nursery in Newcastle, the Nursery received an 'Outstanding' rating. We're extremely pleased to be working with such a brilliant Nursery and we're equally pleased to hear the feedback in their report of the Nursery!
"Children are provided with innovative opportunities to be physically active in their play. For example, they take part in highly exciting yoga sessions and learn to move their bodies in various ways."
YogaBugs have been working with the Castle group, made up of five Nurseries across Newcastle, since June 2017. We visit Castle Nurseries at Willow Avenue once a week, running two 30-minute sessions back to back with different age groups.
Click here to see a video from Willow Avenue Nursery, in which a YogaBugs session features!
The sessions run with the 2-3 age group and also the 3-4 age group. Each week we take children on fun story themed yoga adventures, using their imagination to put them at the heart of the story and learn through play. Children can be taken on a journey to the jungle to meet different animals one week, to meeting Goldilocks and the three bears the next!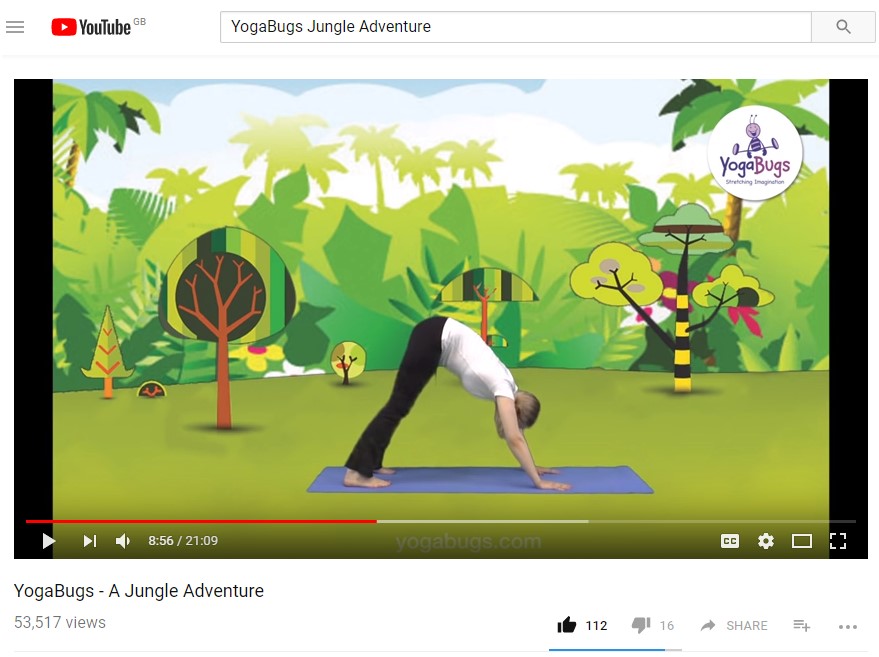 Gemma Viveash, the Manager of Castle Nurseries at Willow Avenue, is delighted that YogaBugs sessions will be carrying on at the nursery in the future.
"The children absolutely love the sessions – I am so pleased that we are able to continue."
We're proud to continue to work with a fantastic group of Nurseries and to keep up their 'Outstanding' rating in the future and we're looking forward to taking the children on many more story themed yoga adventures!
For more information on the Castle group of Nurseries in Newcastle, please click here.
For more information on YogaBugs, our yoga sessions for Nurseries and other programmes, please click here.