Last weekend saw the return of Dragons' Den to BBC Two with a new series – and can you believe it is 11 years since YogaBugs appeared on the show looking for the Dragon's investments! We recall when we came face to face with five of the fiercest businessmen and women in the world…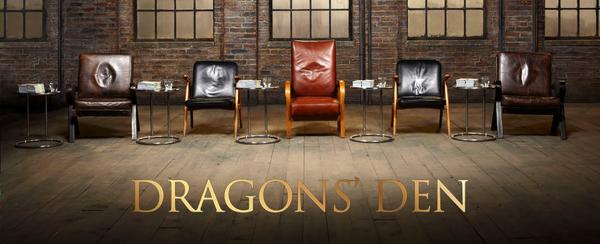 YogaBugs founder Fenella Lindsell (Nell) and her business partner Lara Goodbody stepped into the den in May 2007, although the programme didn't air on TV until August in the same year. This was just four years after YogaBugs Ltd was set up, training YogaBugs teachers to deliver classes in schools and nurseries for young children to receive the benefits of story based yoga adventures!
This however wasn't the start of the YogaBugs concept, which Nell first created in 1996. Having recently gained a four year old stepson, she was looking for a way to help engage with him – and found a way to do so by making up stories through yoga poses!
The concept grew massively and soon Nell's YogaBugs classes were making more and more children exercise in a fun way, without even realising! The aim of YogaBugs was to be accessible for every child in the UK, helping to improve their overall health and wellbeing – and so a date with the Dragons was in order to raise investment.
Dragons' Den sounds simple, pitch the business idea you have created to five people, asking for an investment in return for equity within your business, however it couldn't be further from the truth! In reality, five titans of the business world will look into every aspect of your business and try to pick it apart to discover if it is worth their investment! To make matters worse, the television cameras are rolling and will be seen by millions of viewers!
In preparation for the pitch, Nell and Lara would practise in front of family members and their colleagues and film the whole thing to go back and look at what they could improve on! This helped them both feel ready to face the Dragons and that their pitch would be able to introduce them to YogaBugs and excite them enough to invest their money into the company!
On the day of the pitch, they arrived at the Dragons' Den studio for 8am, but were forced to wait for an agonising nine hours and fifteen minutes before it was their turn! Nell and Lara were asking the Dragons for £250,000 in return for a 15% stake in YogaBugs. Their pitch went extremely well and the pair came out of the Dragon's tricky questioning looking positive and subsequently received offers from three out of the five Dragons!
Peter Jones, Theo Paphitis and Richard Farleigh were all willing to offer Nell and Lara the £250,000 investment they were searching for, however all three of them were asking for a return of 30% in the company, double what Nell and Lara had offered when they walked into the Den.
The pair believed that this was just too much of the business to give away and produced a rarity in the Den – declining the Dragon's offers!  The Dragon's reacted in disbelief and commented that Nell and Lara would "never get an offer like that again". However, Nell and Lara did not regret turning down the Dragon's offer – and did receive an investment offer for the money and stake they were looking for originally.
Fast forward 11 years and YogaBugs is now part of The Bugs Group, which also includes FootieBugs, DanceBugs and MultiBugs. The Bugs Group are currently working with thousands of schools and nurseries across the country – putting the fun in kid's fitness!
Classes are taught in the same way YogaBugs was before Dragons' Den – taking children on story adventures through different sports and physical activity. The Bugs Group are seeing more and more children begin to participate and exercise – which is replicating the benefits Nell saw years ago, improving children's physical and emotional wellbeing through exercise and imagination.
For more information on The Bugs Group – please click here.