BBC News have reported this week that the cost of childcare during school holiday has risen by 4% since 2016.
This means that the average cost of holiday childcare in England is an estimated £748 per child for six weeks. Therefore, costs for one week of childcare are approximately £124!
The Bugs Group believe this figure is far too high, which is why we are proud that the cost of a full week on our holiday camps can be over £50 cheaper than the national average!
We ensure the best quality of childcare provision is made available, both in value for money and children's enjoyment! All our teachers and coaches are fully qualified and trained to make sure that your children have a fun and active holiday and leave our camps feeling like stars!
FootieBugs run Kids Football Summer Holiday Camps in Solihull for boys and girls aged 4-12. The camp offers lots of fun football activities and competitions, including the cross bar challenge and free kick teaser target! Children attending the Solihull Camp will develop their core skills, make new friends and have a fun and enjoyable time. Each week there is a competition day, making children leave feeling like stars, as they're awarded with medals and certificates.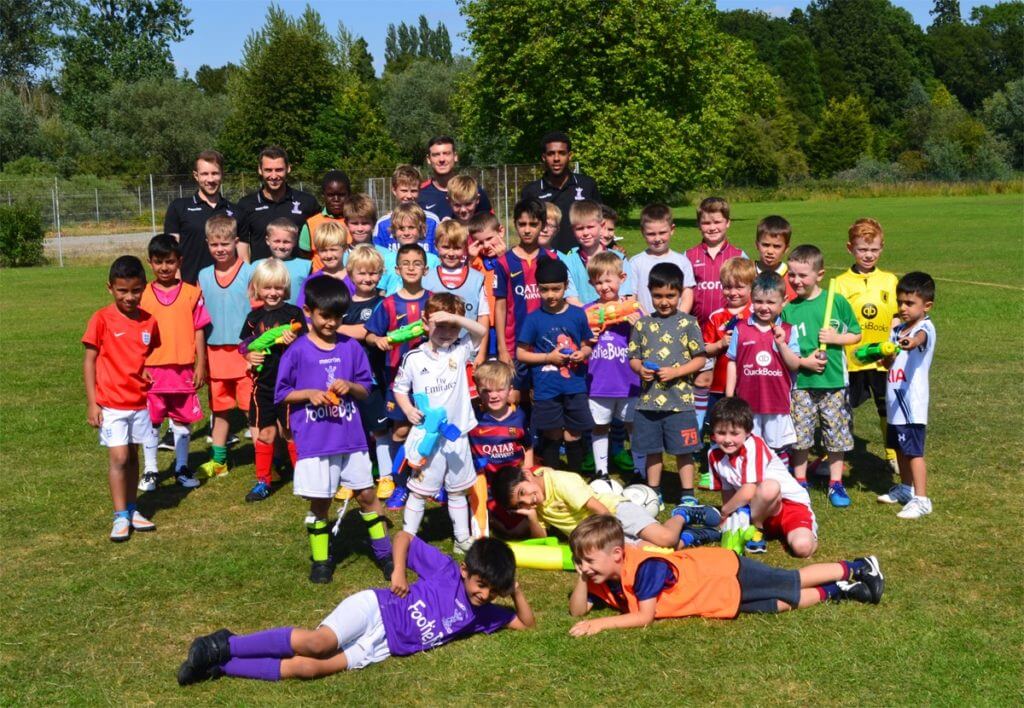 The BBC report also discusses that the biggest gaps in childcare provision are for those aged 12-14. FootieBugs have recently launched the Junior Coaching Programme for those aged 12-16. The programme allows them to learn from our coaches and gain valuable coaching experiences! There are five levels to complete, where junior coaches will develop their leadership skills, communication skills and their confidence in coaching.
 
Our DanceBugs Kids Dance Holiday Camp also runs in Solihull and offers a different experience to normal dance camps. On a DanceBugs Holiday Camp, children are encouraged to express themselves and get creative with their movements. Through learning different dance styles, such as street, ballet and many more, children can create their own unique performance. At the end of each week on the camp, children will perform their routine to their parents. After the performance, there is an award ceremony where certificates and rosettes are given out!
 
With places filling up fast, make sure you book your place on either our FootieBugs or DanceBugs Holiday Camp, both running at the Solihull Sixth Form, to ensure you do not miss out the camp and pay more elsewhere!
To book onto the Summer Holiday Camps in Solihull or enquire about the Junior Coaching Programme, click on the image of the camp you wish to book onto below, or call 0121 777 7792!