The Bugs Group are proud to announce that now partnering with FootieBugs is MultiBugs. MultiBugs runs holiday camps in Bromsgrove, Worcester, Redditch, Solihull and Birmingham and is suitable for children aged 5-12 years old. Classes are made up of fun, non-competitive sports such as: football, basketball, hockey, crazy golf and dodgeball.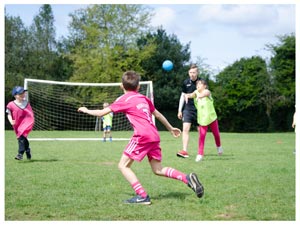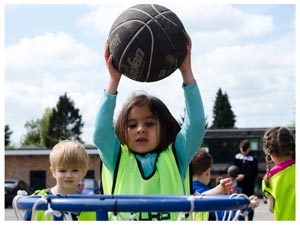 During our holiday camps, coaches set different goals and challenges for all abilities, keeping children engaged and allowing them to develop and learn in a fun environment. The main focus of our session, alongside having fun is developing skill, technique and agility regardless of the child's capability when they first start with us at MultiBugs. Learning is made exciting so children feel encouraged to take part and develop. Through out sessions, coaches provide constant praise and this inspires children to do their best and thrive. Recent research shows a strong link between children engaging in sports classes and praise to eradicate low self-esteem. 
Team work is encouraged by our coaches at our sports holiday camps and therefore, children learn how to interact with their peers and this is a valuable skill as they develop into an adult. Children develop strong social skills by making friends and communicating with others on their team, aswell as learning how to deal with stressful situations and finding suitable ways to express their emotions. 
Do you have a child aged 3-12 years old that would enjoy our MultiBugs holiday camps? Call head office on 0121 777 7792 or click here to book your child a spot now!