It's that time of year again, The Bugs Group's Summer Holiday Camps are fast approaching! We have three fantastic Summer Holiday Camps in Solihull to keep children active and entertained during the school holidays and provide you with the highest quality of childcare! There is currently just over one week left to take advantage of our earlybird discount, where prices start from just £12 per day!
Here's a taste of what to expect at our Summer Holiday Camps in Solihull, starting on Wednesday the 25th of July!
FootieBugs Summer Holiday Camp
The FootieBugs Summer Holiday Camp will be packed of fun football games, matches, as well as technical practices to improve their skills and footballing ability! After the fabulous World Cup in Russia, children will be excited to imitate their favourite stars of the tournament, celebrating like Cristiano Ronaldo, scoring goals like Harry Kane and performing skills like Neymar Jr!
Some of the games and activities at the camp will include:
Penalty Shootouts

Crazy Catch Volleys

Water fights

Sky High

Lightning

Crossbar Challenge

Free Kick Target Challenge

Skills Circuits

Matches

Tournaments on Competition Days every Friday!
We are also excited to announce that we will be introducing the fun game of FootGolf to our Holiday Camp! Children will play rounds of FootGolf on the field at the Solihull Sixth Form, trying to make their way around the course in the fewest shots possible!
Here are the themed days at the upcoming Summer Camp:
Monday Funday – Fun games all day to start off the week!
Fact Tuesday – Children will learn and bring their own facts on their chosen team!
Wacky Wednesday – Earn points for the wackiest hairstyles and clothes!
Thirsty Thursday – Children create their own healthy smoothie to bring to the camp and earn rewards for their team!
Flag Friday (Competition Day) – Points are given for the biggest and most creative flag! Children will also compete in their teams in competitions to win trophies, with all children receiving a medal and certificate!
As always, the DanceBugs Dance and Acrobatics Holiday Camp combines fun dance moves and routines across a large range of styles, whilst also introducing musical theatre aspects such as singing and acting – helping children to express themselves around different themes each week! Here are the themes for each week at the DanceBugs Summer Camp:
Week One (25th July – 27th July): School of Rock
Week Two (30th July – 3rd August): The Greatest Showman
Week Three (6th August – 10th August): Mamma Mia!
Week Four (13th August – 17th August): Wicked – The Musical
Throughout each week, children will work on their dance moves and create their own routine on each theme! On each Friday, children will then perform the routine to their parents in the end of week show, showcasing the new skills they have learnt during the week! After the performance, all children will be awarded with a DanceBugs Superstar certificate and rosette.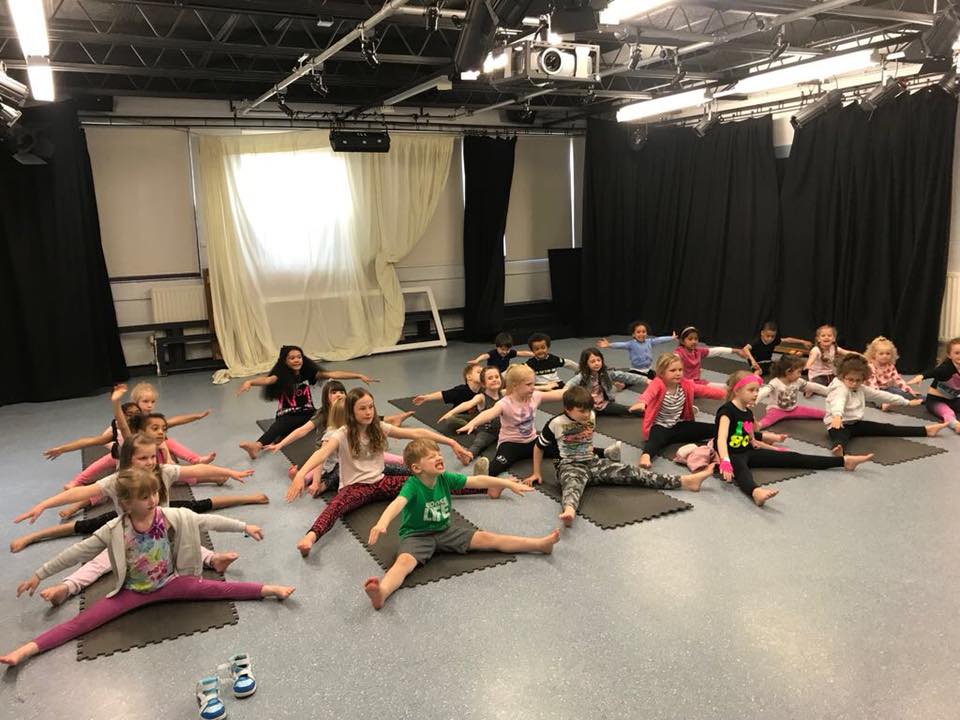 With over 30 different sports, games and activities played each week, the MultiBugs Holiday Camp is perfect for children that love a range of sports and a variety of games! Sports played at the camp will include children's favourites such as football and tag rugby, as well as others that they may not have played as regularly, including dodgeball or basketball! Other fun games and activities at the camp include:
Lightning

Sky High

Crazy Golf

Footgolf

Crazy Catcher
Similarly to the FootieBugs Holiday Camp, each day at the MultiBugs camp will be themed during every week and will end in competition day every Friday! The competition day will be full of fun games where children work in teams to collect points to try and win fantastic trophies and prizes, with every child taking home a medal and certificate.
The Bugs Group's Summer Holiday Camps in Solihull run during weekdays from 9:30am-3:30pm, with extended hours available from 8:30am-5:30pm. The FootieBugs and DanceBugs Holiday Camps will both be running at the Solihull Sixth Form, while the MultiBugs Holiday Camp runs at Tudor Grange Secondary Academy. To book your child's place at any of our Summer Holiday Camps in Solihull, please call 0121 777 7792 or click the buttons below!