A recent article from the Daily Mail investigates how children that are overweight or obese between the ages of eight and thirteen are three times more likely to develop depression or another mental health illness in later life than those who are not.
The worrying research also suggests that childhood obesity can have a permanent effect on self-esteem and confidence levels and with the number of obese children in the UK always rising (currently one in three children aged 10-11 are obese or overweight, according to the National Child Measurement Programme), there is an increased need for children to be physically active and help decrease the risk of mental health issues in later life.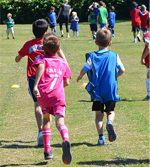 The Bugs Group run a wide variety of sport based programmes through either working in Schools & Nurseries, running holiday camps in Solihull & Birmingham and also running community classes. Through our FootieBugs, YogaBugs, DanceBugs and MultiBugs programmes we engage children in physical activity through fun and exciting sessions combining sport with different themes and stories all through the use of imagination.
All our sessions make sure that children remain physically active and also learn the benefits of a physical and healthy lifestyle. We also build children's confidence and self-esteem through our outstanding coaches working with the children and awarding certificates and medals on our camps and in our classes!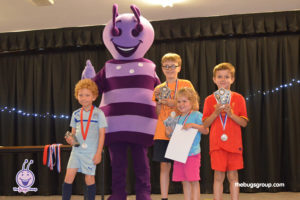 To find out more about The Bugs Group's programmes either within Schools/Nurseries, at our community classes or holiday camps, please click on the logo below or call 0121 777 7792.