The FootieBugs Football Holiday Camp in Solihull is just around the corner as Halloween creeps up!
We have a 'frightening' amount of fun activities that are sure to keep children entertained during the half-term break!
Alongside the children's favourite football games and drills such as; the crossbar challenge, free kick competition and penalty shoot out, we have a fantastic themed days and activities!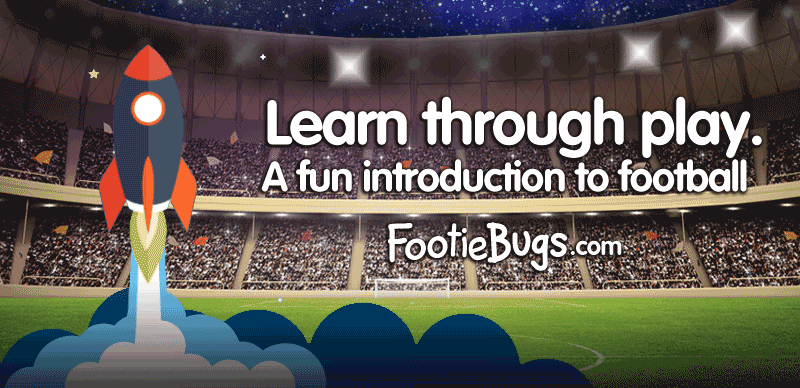 During the week we will be running activities including, a fantastic sweet treasure hunt, spectacular fancy dress day and also a spooky special competition day! The competition day gives children the opportunity to win fantastic trophies and prizes, while all kids take home a well done certificate!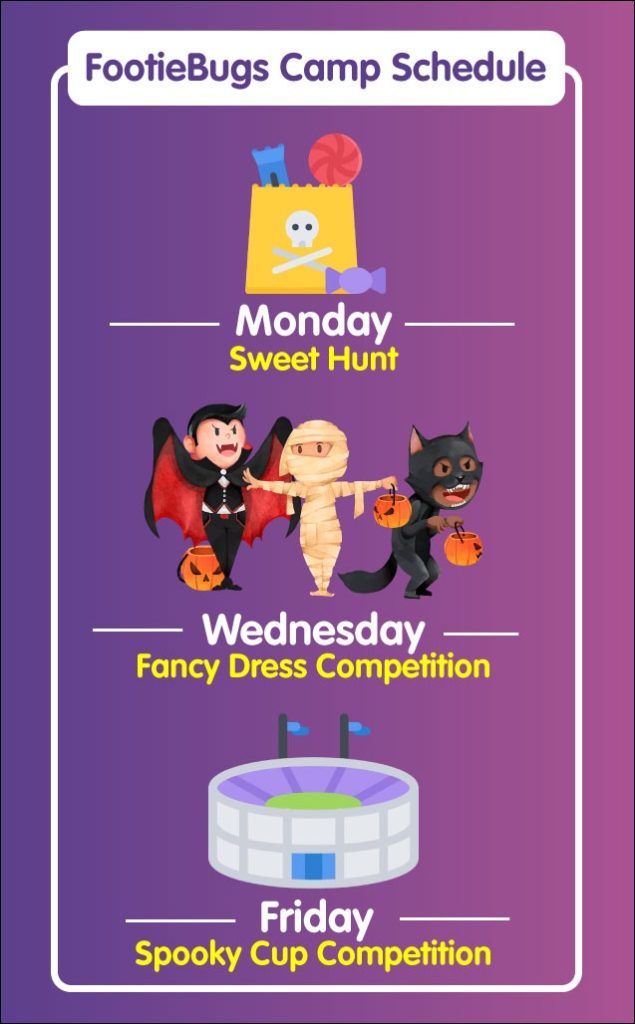 The FootieBugs Football Holiday Camp in Solihull also uses some of the newest training equipment – allowing all children to train like a pro. Some of the equipment that will be used at the camp include; speed resistance parachute, crazy catch, hurdles and ladders and many more!
The FootieBugs camp runs at the Solihull Sixth Form College on Widney Manor Road (B91 3WR). The camp runs from 9:30am to 3:30pm, with extended hours available from 8:30am to 5:30pm – with prices starting from just £12 per day!
To book your child's place on the FootieBugs Football Holiday Camp in Solihull please either call us on 0121 777 7792 or via our website at http://bit.ly/2tHcnnr.