Our DanceBugs Kids Dance Summer Holiday Camp in Solihull is underway! We're so excited for lots of fun dance activities to celebrate the schools breaking up for the Summer Holidays!
The theme of the camp this week is the popular story of Beauty and The Beast, which will be celebrated with dances based upon different scenes in the play! Kids on the Dance Summer Holiday Camp in Solihull will also have the chance to get creative with their movements through exploring different dance styles. Children will learn moves including; double plié taps, switch turns and arabesque.
On the Thursday at the camp, the children will perform their special Beauty and The Beast routine to their parents. After the performance, there will be a fantastic awards ceremony, where kids are made to feel special as they are all awarded with certificates and rosettes for their wonderful routine!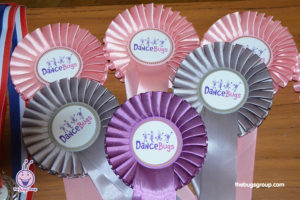 A recent BBC news article discussed the rising prices of childcare for parents during the school summer holidays. Click here to read our recent blog on how The Bugs Group's holiday camps compare to the national average cost!
The DanceBugs holiday camp is open to boys and girls from ages 4-12 and runs from 9:30am-3:30pm, with extended hours available. The camps is running at the Solihull Sixth Form, which is also the same venue as our FootieBugs holiday camp! This is perfect for siblings who may be looking to take on different activities during the Summer Holidays, with easy pick up and drop off at the same venue. To find out more about the Kids Football Summer Holiday Camp in Solihull, please click here
.
If you would like to book onto the DanceBugs  Kids Dance Summer Holiday Camp in Solihull, please click the button below or call 0121 777 7792 to secure your place!