As we near the halfway point of the school summer holidays, our Kids Football Holiday Camp in Solihull is well underway!
Although the weather hasn't been perfect so far, we've been having lots of fun in the sports hall! There has been lots of excellent work from all the children at the camp and we can see an improvement in their skills already.
Alongside the usual favourite games such as the crossbar challenge and penalty shootouts, children have also used a range of training equipment! Ladders, hurdles and parachutes have all been used to work on more technical and physical skills. The children have had lots of fun using the new equipment and the parachute proved to be the most popular in the skills station session!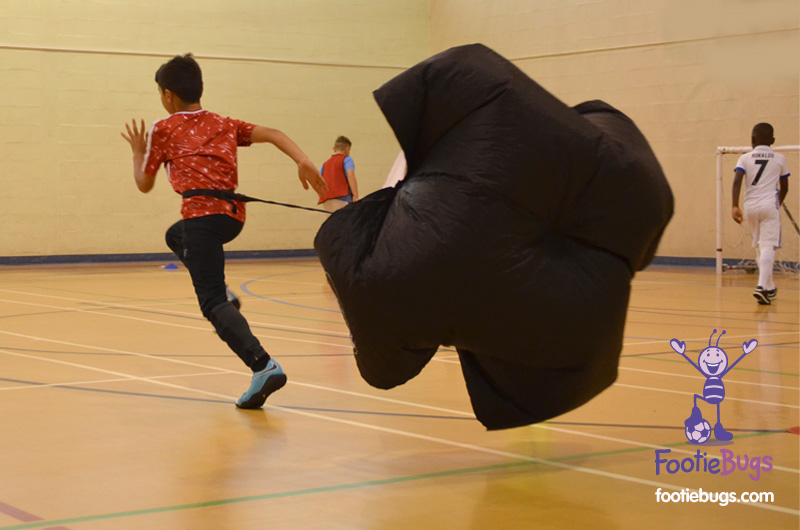 We have also had different themed days at the camp, such as 'Fact Tuesday'. On fact Tuesday the kids told an interesting fact about their favourite team to try and collect points before the World Cup competition day every Friday!
On World Cup competition day, children are split into teams and pick an international country to be before competing in a number of games and activities to collect points! At the end of the day the team with the most points are crowned the winners! The winning team win special trophies, but everyone goes home with a medal and a certificate!
Here are last week's winners with their trophies.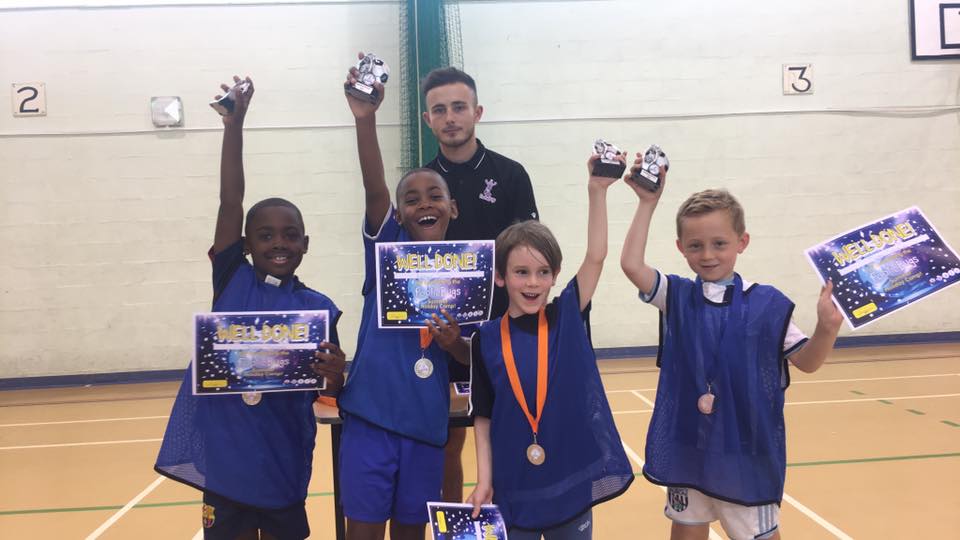 We will also be welcoming two Junior Coaches onto the camp next week, as part of the Junior Coach Programme. Whilst helping with the running of the camp, they will also be learning from our experienced coaches and progressing through different levels of the programme. Once they have reached level 5, they will have learnt 'the FootieBugs way' of coaching and will be confident in running technical drills and fun games by themselves. To find out more on the Junior Coach Programme, please click here.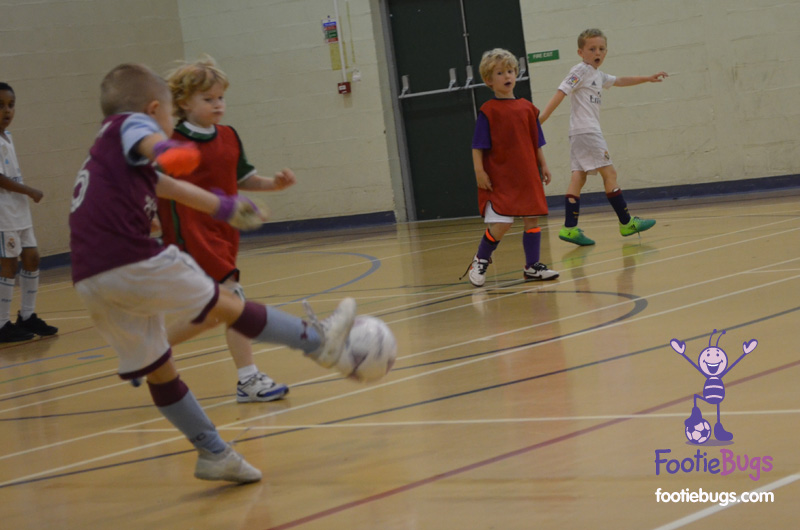 There are now just three weeks left on the Kids Football Holiday Camp in Solihull and places are running out. If you would like to book your child onto the camp, please either visit our website here, call 0121 777 7792 or email info@thebugsgroup.com.